Search

Home
Surname
First Name
Popular Products

Coat of Arms
Clan Badges
Books & Gifts
Celtic Jewelry
Black Shirts
CD Music
Download

Design Gallery

Irish
Flags
Celtic
Tartans
Scottish
Claddagh
Surnames
Highlander
Celtic Radio
Research

History
Country
Families

We produce shirts for clans, organizations or websites! Expediated manufacturing and shipping is available for an additional charge. Our ever growing selections of designs includes family Coat of Arms, Scottish Clan Badges, Irish Claddagh Badges, Flags, Tartans, Surnames, Celtic, Irish and Scottish designs. Please
contact
us for a custom quote on bulk orders.

Our Heraldry Database has thousands of Family histories to search. Visit Now!

Crane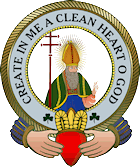 Coat of Arms

---
This picturesque name is of Anglo Saxon origin and is a nickname surname given to a tall thin man, or someone with long legs, or some other fancied resemblance to the bird. The derivation is from the old English "cran(uc)", "cron(uc)", "cren(uc)", which means a crane and until the introduction of a separate word in the 14th Century also a heron. The following examples illustrate the name developme.....
Heraldry Database Index


Surname
Branch
Origins
Flag
Badge
Info
Coat of Arms
O'Gorman
Irish
Az. a lion pass. betw. three s.
0´Hen-nessy
O'Driscoll
Irish
Ar. a ship or ancient galley, .
Abarcrumbie
MacNab
Scottish
Sable, on a chevron Argent thr...
Abarcrumby
MacNab
Scottish
Sable, on a chevron Argent thr...
Abbernetti
MacDuff
Scottish
Quarterly, 1st & 4th, Or, a li...
Abbot
MacNab
Scottish
Sable, on a chevron Argent thr...
Abbotson
MacNab
Scottish
Sable, on a chevron Argent thr...
Abbott
MacNab
Scottish
Sable, on a chevron Argent thr...
Abbottson
MacNab
Scottish
Sable, on a chevron Argent thr...
Abercairnie
Murray
Scottish
Quarterly, 1st, paly of six Or...
Abercairny
Murray
Scottish
Quarterly, 1st, paly of six Or...
Abercrombie
MacNab
Scottish
Sable, on a chevron Argent thr...
Abercromby
MacNab
Scottish
Sable, on a chevron Argent thr...
Abercrombye
MacNab
Scottish
Sable, on a chevron Argent thr...
Abercrummye
MacNab
Scottish
Sable, on a chevron Argent thr...
Aberlady
Dunbar
Scottish
Gules, a lion rampant Argent, ...
Abernathie
MacDuff
Scottish
Quarterly, 1st & 4th, Or, a li...
Abernathy
MacDuff
Scottish
Quarterly, 1st & 4th, Or, a li...
Aberneathy
MacDuff
Scottish
Quarterly, 1st & 4th, Or, a li...
Abernethi
MacDuff
Scottish
Quarterly, 1st & 4th, Or, a li...
Abernethie
MacDuff
Scottish
Quarterly, 1st & 4th, Or, a li...
Abernethny
MacDuff
Scottish
Quarterly, 1st & 4th, Or, a li...
Abernethy
Leslie
Scottish
Quarterly, 1st & 4th, Argent, ...
Abernethy
MacDuff
Scottish
Quarterly, 1st & 4th, Or, a li...
Abernyte
MacDuff
Scottish
Quarterly, 1st & 4th, Or, a li...

---

( Showing 1 to 25 of 6464 )

Next >>